Equipment
Immunohistochemistry dyeing system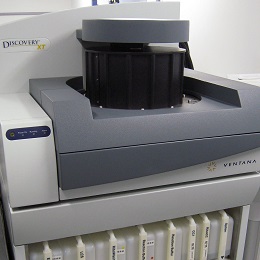 Discovery XT automated staining processor, Ventana
TheDiscovery XT research instrument brings unprecedented automation, reproducibility and productivity to immunohistochemistry (IHC) and in situ hybridization (ISH) slide preparation and processing.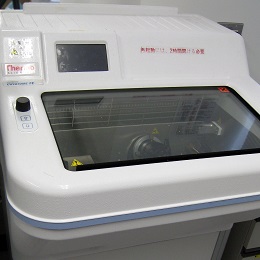 Cryotome, Thermo Scientific
High quality and versatile cryostat designed for clinical or research applications.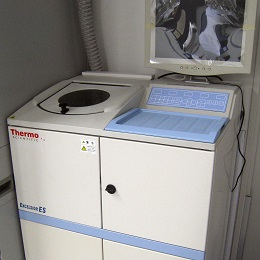 Excelsior ES Tissue Processor, Thermo Scientific
The Thermo Scientific Excelsior ES is an economical, walk-away tissue processor.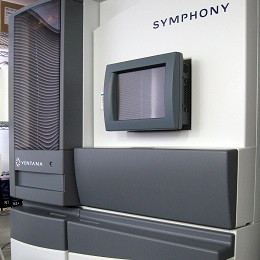 SYMPHONY system, VENTANA
The VENTANA SYMPHONY system brings individual slide staining and full automation—from drying to coverslipping—to the histology lab. With the SYMPHONY system, a histology lab can reach new levels of productivity, safety, and quality.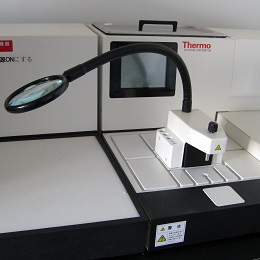 Thermo Scientific Histocentre 3:
The Thermo Scientific HistoStar is the ideal solution for the embedding of routine tissue samples into paraffin blocks for microtome sectioning.