Grove Seminar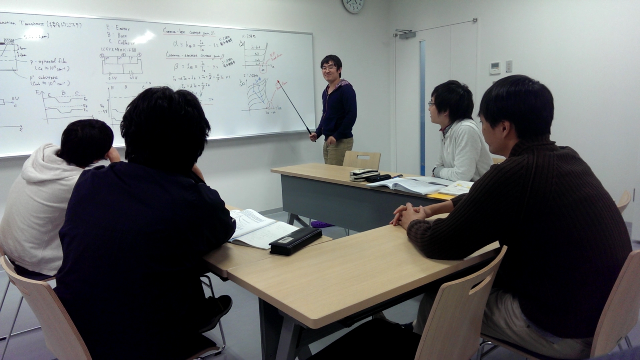 Third-year students who enter the Endoh laboratory can participate in a seminar using a text written by A.S.Grove, which is called the Bible of semiconductor devices. Grove is also one of the founders of Intel, and the text was published in the early days of semiconductor integrated circuits in the 1960s. It is a wonderful text that you can feel the flow of the times when semiconductor integrated circuits have sublimated from science to technology that is useful to the world. Not only will you learn the basics of semiconductors, but you will also learn a scientific perspective from scratch.
One year in Endoh Laboratory
At Endoh Lab, you can fully concentrate on studying for the graduate exam from July. Of course, the support from seniors is also substantial. As soon as the graduate exam is over, a research theme will be given and graduation research will be conducted. There are plenty of seasonal events and events, so by the time you graduate, you will have lots of fun memories.