Green Electronics
Research on Green Semiconductor Integrated Circuit (Logic・Memory) for IoT (Internet of Things) devices

In order to significantly reduce the power consumption and improve the environmental durability of semiconductor integrated circuits, which are the brains of IT devices represented by the IoT, we are researching new non-volatile semiconductor integrated circuits from logic to memory by integrating Si and spintronics technology.
 Not only can be used in various mobile systems, this research is also expected to find applications in automotive electronics such as automotive MCUs due to their excellent environmental resistance.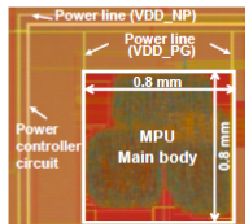 In-vehicle microprocessor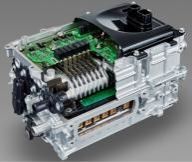 Power Control Unit
Research on real-time image recognition LSI for next-generation automobiles and robots
By constructing neurons and their circuits using non-volatile semiconductors, we aim to create integrated circuits with a new architecture that enables human-like recognition and decision-making, which has been a weak point of Neumann-type computing.
 This research is expected to be applied to image recognition processors for automobiles and autonomous robots, which require real-time execution of object tracking and video recognition algorithms.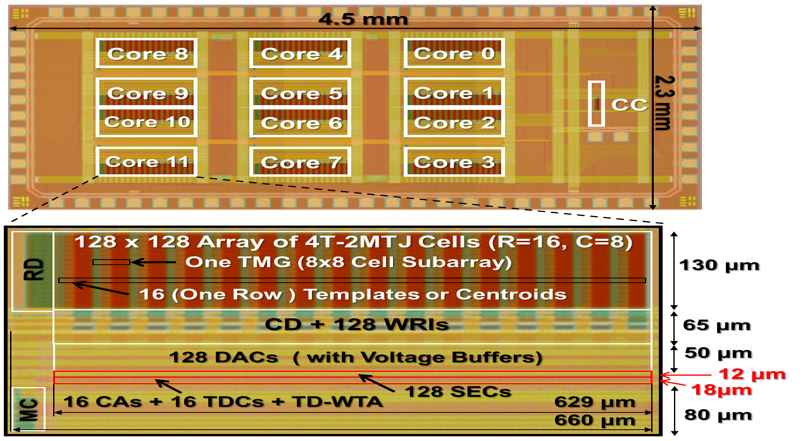 Developed Image Recognition Processor

s
Research on high-performance devices and circuits based on new structures and principles, e.g. three-dimensional structures
Aiming at a breakthrough in the limitations of conventional planar technology, we are studying new device and circuit technologies based on new structures and configurations, such as three-dimensional structures, to realize energy-saving and high-capacity devices. The three-dimensional memory (3DNAND memory) proposed and demonstrated by this laboratory is currently being mass-produced by Toshiba Memory, Samsung, Intel, and Micron, for example, and is expected to be applied to ultra-large-capacity mobile storage memory in the future. Currently, we are studying the application of this technology to 3D-structured logic LSIs for high-speed computing.