Power Electronics
To effectively use non-renewable energy resources and reduce carbon dioxide emissions causing global warming, it is necessary to improve the conversion efficiency from primary energy sources (e.g., oil and gas) to electricity. In particular, the ratio of IT devices in the world power demand is rapidly increasing, and research and development of energy-efficient IT devices have become an urgent issue. Moreover, it is a severe issue for power loss during the power supply of IT devices. In Endoh Laboratory, we are pursuing how to convert and use electrical energy efficiently.
Research on low-loss high-efficiency GaN-on-Si hybrid power devices

Our study includes wide bandgap materials-based energysaving semiconductor devices for efficient power conversion and stable power supply. In addition, we are investigating new hybrid power integrated devices by combining Si power devices with low-loss GaN power devices, which is one of the excellent design assets in our group. This research will be applied to the power control unit (PCU), thereby driving the motor of nextgeneration automobiles (HV, EV). Our goal is the improvement of power efficiency and the dimension reduction of the integrated circuit.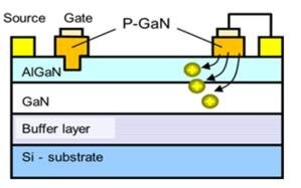 GaN-on-Si devices
Research on highly efficient and compact power conversion systems based on GaN power devices
We are studying new power management and conversion control circuit systems with GaN hybrid power devices to realize energy saving and stable power supply. This research is expected to be applied to various power conversion devices, power control devices of electric vehicles and bullet trains, and various power supply devices.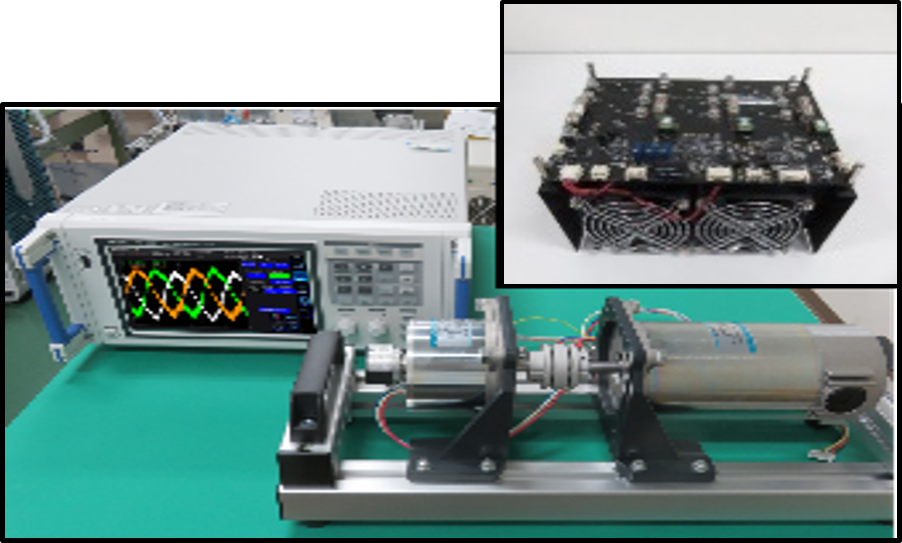 Inverter and control board for motor drive